Posts for: March, 2014
By Dr. Fatima Beheshti, D.D.S.
March 17, 2014
So you came in to the dental office for an exam, and now you've been told you need a root canal. But you're wondering: Do I really have to do this? I've heard all sorts of things about the procedure. What if I wait a while — would that be so bad?
The answer is: It just might! Whenever we dentists recommend a root canal procedure, we have good reasons for doing so. Here are the top five reasons why you shouldn't delay getting this important treatment.
The tooth is infected and dying; a root canal stops the infection. While the outer layers of the tooth are hard, the inner pulp is made of soft, living tissue. This tissue sometimes becomes infected (through deep decay, cracks in the tooth surface, etc.), and begins to die. Once that happens, treatment is needed right away — to stop the pain, control the infection, and keep it from spreading.
Root Canal Treatment Alleviates Pain. That's right: Root canal treatment doesn't cause pain — it relieves it. The procedure is relatively painless, despite the old stories you might have heard. In fact, it's not unlike having a cavity treated, though it may take a little longer. So if you're experiencing tooth pain (a major symptom in most cases of root canal trouble), remember that the sooner you get it treated, the sooner you'll be pain-free.
It won't get better on its own… If you ignore some things, they will go away. Root canal problems aren't one of those things. In some cases, if you wait long enough, the pain will go away. But that's not a good sign, because the problem won't go away on its own; it simply means that the nerves inside the tooth are all dead. The infection continues to smolder like glowing coals in a fire.
…But it could get worse. Left untreated, bacteria from the infected tooth pulp can travel through the roots of the tooth and into the tissue of the gums and jaw. That can cause a painful, pus-filled abscess to form, which will require urgent treatment. In extreme cases, It can also result in increasing systemic (whole-body) inflammation, potentially putting you at risk for more serious conditions, like heart disease and stroke.
Root Canal Treatment Can Save the Tooth. If you neglect treatment of a root canal problem long enough, you're at serious risk for losing the infected tooth. And tooth loss, once it starts, can bring on a host of other problems — like an increased risk of tooth decay on remaining teeth, as well as gum disease, bite problems… and, as oral health problems escalate, even more tooth loss. Why put yourself at risk?
If you would like more information about root canal treatment, call our office for a consultation. You can learn more in the Dear Doctor magazine articles "A Step-By-Step Guide To Root Canal Treatment" and "Tooth Pain? Don't Wait!"
By Dr. Fatima Beheshti, D.D.S.
March 07, 2014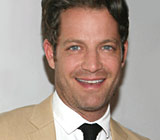 As a successful author, interior design guru (with 127 makeovers in eight years on The Oprah Winfrey Show), and host of his own television program, The Nate Berkus Show, Nate Berkus understands the important role a beautiful smile plays in one's life and career. In a recent interview with Dear Doctor magazine, Nate discussed his oral health history. Berkus credits his all natural smile — no cosmetic dentistry here — to the treatments he received as a child from his dentist. "I'm grateful for having been given fluoride treatments and sealants as a child." He then added that, "healthy habits should start at a young age."
Dental sealants are important because they help protect developing young teeth until the enamel has matured. Without dental sealants, the newly erupted immature enamel of teeth is more permeable, meaning that the acids produced by bacteria in the mouth can damage these teeth more easily. This makes the teeth less resistant and thus more susceptible to tooth decay.
Regardless of how much your children brush their teeth, the reality is that toothbrush bristles cannot reach down to clean out the crevices found in the deep grooves ("pits and fissures") of teeth. And if not removed, the bacteria found in these grooves produce decay-causing acids as a byproduct of metabolizing sugar. However, when sealants are used in combination with fluoride, good hygiene and nutrition (including lower sugar consumption), the odds of having tooth decay is dramatically reduced.
We refer to dental sealants as "pit and fissure" sealants because they protect the grooves found in the top of back teeth and the back of front teeth. Sealants also may reduce the need for subsequent treatments as your child grows older — just as it did for Nate Berkus. For these reasons, sealants are definitely something that all parents and caregivers should consider for their young children.
To learn more about dental sealants, contact us today to schedule an appointment so that we can conduct a thorough examination, discuss any questions you have as well as what treatment options will be best for you or your child. Or to learn more about sealants now, you can continue reading the Dear Doctor magazine article "Sealants for Children." And to read the entire interview with Nate Berkus, please see the Dear Doctor magazine article "Nate Berkus."