Posts for: May, 2014
By Dr. Fatima Beheshti, D.D.S.
May 16, 2014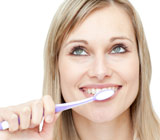 Your teeth have enemies — bacteria that feed on biofilm, a thin layer of food remnant known as plaque that sticks to your teeth, are one such example. After ingestion, these bacteria produce acid, which can erode your teeth's protective enamel and lead to tooth decay.
Fortunately, you have a weapon against enamel loss already at work in your mouth — saliva. Saliva neutralizes high levels of acid, as well as restores some of the enamel's mineral content lost when the mouth is too acidic (re-mineralization).
Unfortunately, saliva can be overwhelmed if your mouth is chronically acidic. Here's how you can help this powerful ally protect your enamel and stop tooth decay with better hygiene and eating habits:
Remove bacterial plaque daily. You should floss and brush with fluoride toothpaste everyday to remove plaque. It's also recommended that you visit us twice a year for professional cleanings to remove hard to reach plaque. We can also train you on how to properly floss and brush.
Wait an hour after eating to brush. It may sound counterintuitive, but brushing immediately after you eat can do more harm than good. The mouth is naturally acidic just after eating and some degree of enamel softening usually occurs. It takes a half hour or so for saliva to restore the mouth's pH balance and re-mineralize the enamel. If you brush before then, you may brush away some of the softened enamel.
Limit sweets to mealtimes. Constantly snacking on sweets (or sipping sodas, sports or energy drinks) will expose your teeth to a chronic high level of acid — and saliva can't keep up in neutralizing it. If you can't abstain from sugar, at least limit your consumption to mealtime. It's also a good habit to rinse out your mouth with clear water after drinking an acidic drink to flush out excess acid.
Boost saliva content with supplements. If you suffer from insufficient saliva production or dry mouth, try an artificial saliva supplement. Chewing xylitol gum can also help boost saliva production, as well as inhibit the growth of infection-causing bacteria. We'll be glad to advise you on the use of these products.
If you would like more information on protecting your teeth from tooth decay, please contact us or schedule an appointment for a consultation.
By Dr. Fatima Beheshti, D.D.S.
May 01, 2014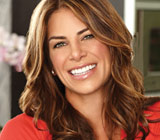 Protecting one's smile is important at any age. This is especially true for people who participate in contact sports or other activities where a trauma to the mouth can occur. While we all tend to believe that we are safe and that injuries "only happen to other people," we could not be further from the truth. Take, for example, Jillian Michaels, an accomplished author, business mogul, wellness expert, trainer and star of The Biggest Loser. She learned this invaluable lesson after breaking her two front teeth as a child and having them repaired with crowns. As Jillian stated in her interview with Dear Doctor magazine, "Now, I generally wear a mouthguard if I am doing anything where my teeth have any chance of being knocked out."
We feel obligated to educate our patients so that you can make informed decisions about your oral health. This is why we put together the following brief list of research findings.
Did you know?
According to the American Dental Association, an athlete is 60 times more likely to suffer harm to the teeth when not wearing a mouthguard.
The US Centers for Disease Control reports that sports-related dental injuries account for more than 600,000 visits to the emergency room each year.
People who do not have a knocked-out tooth properly reserved or replanted may face a lifetime cost of $10,000 to $20,000 per tooth, according to the National Youth Sports Foundation for Safety.
The Academy of General Dentistry estimates that mouthguards prevent more than 200,000 injuries each year.
If feel you and/or your children need a custom-fitted, professionally made mouthguard, contact us today to schedule an appointment. During your private consultation, we will conduct a thorough examination, listen to your concerns, and answer all of your questions as we discuss the best methods for protecting your investment — your own, or your children's, teeth.
To learn more about mouthguards, continue reading the Dear Doctor magazine article "Athletic Mouthguards, One of the most important parts of any uniform!" And to read the entire interview with Jillian Michaels, please see the article "Jillian Michaels — The Biggest Loser's health and wellness expert talks about her oral health, keeping fit and plans for the future."